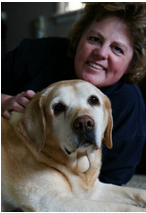 Jill Haffley is a Dog Behavior Expert and a Professional Dog Trainer in Colorado Springs, Colorado
A professional member of and a Certified Dog Trainer through the International Association of Canine Professionals and an AKC STAR Puppy and Canine Good Citizen Evaluator, Jill initially focused on the obedience side of dog training, but then quickly developed an interest in understanding why dogs behave the way they do.
An avid dog trainer for over 25 years, Jill has learned a variety of methods and philosophies regarding dog training and behavior modification, with an emphasis on pack behavior. A student of dog psychology, it is through her observations, awareness, and first-hand experience that she is able to devise formulas to help dogs and their owners.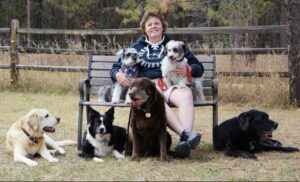 Jill's hundreds of hours of study and hands-on work as a dog trainer, allows people, and ultimately the dogs themselves, to put their trust in her. "I succeed at rehabilitating and re-socializing dogs."
At Canine Behavioral Specialists, we treat every dog as if he were our own. Maybe you have a new puppy who needs to learn the fundamentals or an older dog who needs a bit of fine tuning. Regardless of situation, we can help. We are different than other dog training organizations because we add the behavioral aspect to each training course, as it is best to work the whole dog, not just one aspect. No dog behavior is too difficult that it cannot be addressed or corrected.
No matter what the breed, age, or issue, we can help!
For helpful dog trainer tips, please check out my blog. And join the conversation with me on Facebook.

Better Dog Training through Dog Psychology
Dog Trainer Using "The Pack Mentality"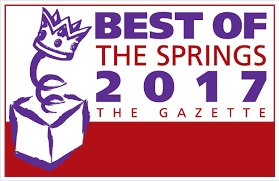 One of the most fundamental aspects of canine psychology is the idea of the pack. Your dog will, to some degree or another, compare himself in the same way with the human members of your family and with any other animals in your house. However, while your dog may be totally dependent upon you for shelter and sustenance, he could still come to see himself as a superior member of your family pack if you aren't careful. Due to his natural tendencies to respect only those with a higher ranking than himself, this can make training and behavior modification practices extremely difficult, but I believe all dogs can be rehabilitated and trained.
The human component can never be discounted. As long as the human leader is willing to change, the dog's behavior can change. Although I am referred to as a dog trainer, I am really an expert in dog behavior (ie. pack trainer), and you are a critical member of the pack.