We have a monthly pack walk that meets the second Saturday of every month at 1 pm. Please bring your best pal and join us for an afternoon walk within scenic parks and open spaces around town. All are welcome – even if you don't have a dog with you!
Places differ from month to month, so if you'd like to join us, please call us at 719-896-0362 or email us for more information!
You can also visit our Facebook page!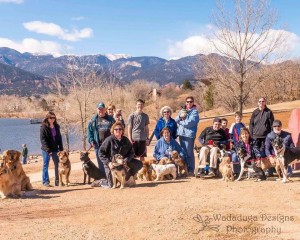 Pikes Peak Area Pack Walk with Jill Haffley of Canine Behavioral Specialists