Additional Colorado Springs Dog Care Services include:
Dog Sitting & Dog Boarding
Taking a vacation or have an extended day at work that requires extra care of your fur baby(ies)? I can help. Have your dog friendly, vaccinated, and housebroken dog join our pack for the day.
My home setting is welcoming and friendly, where dogs will be indoors when needed and a safe, huge fenced yard for outside play. Bring food, leash, a comfort item and any applicable medications.
Contact me for more information about dog sitting and dog boarding services in Colorado Springs. If you need dog daycare or dog overnight care, who better than a professional trainer in a home setting?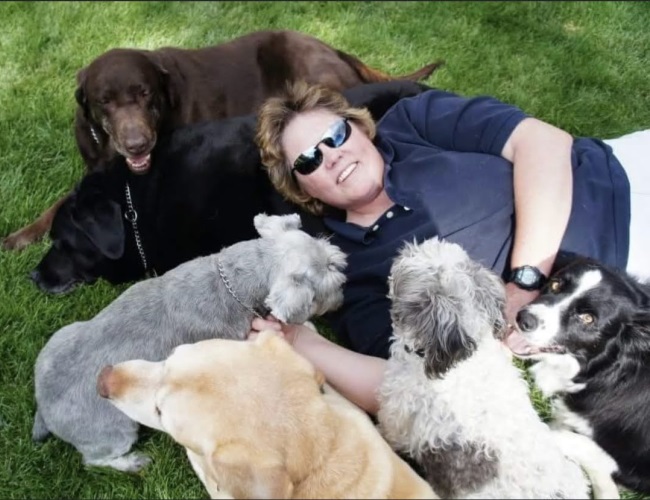 Dog Walking (Summer months only)
June 1, 2018- August 4, 2018, Colorado Springs area
I provide local, Colorado Springs dog walking services. Call to discuss frequency and service area.
Dog Evaluations
If you looking for a service dog evaluation, help with choosing a pup from a litter, or need an evaluation of a dog's temperament for aggression or other traits, I can help. I've helped veterans to private citizens determine the right dog for their situation, as well as written professional statements to be used in court as to a dog's temperament. Contact me for more information.
Canine Behavioral Specialists is here to help with dog evaluations, dog walking, boarding or dog sitting in Colorado Springs.